Editor's note: Community posts are where community announcements and event posts are posted. If you have a community-focused event that you think our readers would be interested in, please submit it here.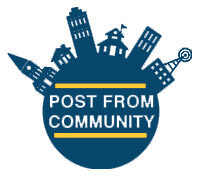 Hundreds of people ranging from social workers to first responders, lawyers, law enforcement officers and mental health therapists are expected to attend the ninth edition The epidemic and the game Saturday, September 17.
"Many survivors of human trafficking face challenges that are seldom talked about, which prevent them from successfully changing their lives," said Debbie Lassiter, D. Div., CEO and co-founder of the Convergence Resource Center ( CRC), which sponsors the program. "Whether it's the heartache of returning to a lifestyle they're no longer used to, mental health issues, financial burdens, or the process of developing a new identity and a healthier self , we are here to help survivors get through life."
The three-hour event will include panel discussions as well as presentations on the challenges of living after being trafficked. The program begins at 9 a.m. on the campus of Cardinal Stritch University in Glendale and will also be streamed live online. Registration for The epidemic and the game is free and available on the Convergence Resource Center website.
Lassiter said the program's theme, "Human Trafficking and Overcoming Life After," will feature survivors and their support team members talking about what overcoming life and way to help and help survivors make this change.
"I believe my main goal is to be able to help the next woman in need," said Sarah Demerath, a survivor of human trafficking who is now a CRC facilitator, victims' rights advocate and graduate of The epidemic and the game. "I have overcome many challenges and trials in my life, including a 19-year battle with heroin addiction, homelessness, incarceration and other trauma. I know how difficult it is to ask for help and I want the survivors to know that we will walk alongside them on this journey.They are not alone.
Other CRC staff involved in the program include Desirae Casarez and Dr. Michele Cohen. Casarez is a CRC survivor and facilitator. Cohen is a psychotherapist specializing in the treatment of complex and acute trauma, secondary traumatic stress, coping, anxiety and mood-related challenges, self-esteem, chronic mental health issues and persistent and bereavement counseling.
About the Convergence Resource Center
Convergence Resource Center (CRC) is a faith-based non-profit community service organization that helps adult women rebuild their lives after trauma with a focus on justice for women and female survivors of human trafficking . It works with more than 50 community service organizations locally and nationally through partnerships and membership in several human trafficking task forces and recently opened an office in Madison. To learn more, call (414) 979-0591 or visit www.convergenceresource.org.
# # #
For more information
Patrick McSweeney Debbie Lassiter, D. Div.
McSweeney Public Relations Convergence Resource Center
(262) 320-7288 (414) 979-0591
[email protected] [email protected]