When the United States left Afghanistan after 20 years, many of the country's refugees sought new homes and resettled, some with just the clothes they were wearing. Michael Healey and his colleagues at RIT Army and Air Force ROTC pulled together and provided household items and more than $1,600 in donations to those settling in Rochester.
Find out more about the class of 2022
RIT graduates shape the future and improve the world through creativity and innovation. Our graduates harness the power of technology, arts, and design for the greater good. See how they do it and what's next for them.
Helping others has been key for Healey at RIT. The biomedical science student, like other graduates, will build on this foundation of community service in their careers.
When commissioned as a second lieutenant in the U.S. Army in May, Healey will begin service with its Medical Service Corps, one step closer to his goal of becoming a doctor.
Since he was a freshman, Healey has combined science classes with volunteer work in the emergency department at Rochester General Hospital as a patient care technician.
"It was the most incredible experience I have had alongside the incredible nurses and doctors who save the lives of countless people every day," he said. "When the pandemic started, I knew I had to step in and go to work. Through the many losses I have witnessed, this is the one memory I will never leave behind, working at the epicenter of the COVID-19 pandemic.
Healey has also successfully juggled work as president of the RIT Global Health Association, leading activities with the Theta Chi Fraternity, and responsibilities as president of the Interfraternity. He even had time for club rugby.
During the pandemic, Ryan Brown has also been stepping in to his hometown of Lehigh Valley, Pennsylvania, 3D printing face masks for St. Luke's Hospital.
"He has used his talents as a mechanical engineer in a COVID response and performed an enormous amount of service, including RIT projects such as Framing Frenzy, a Habitat for Humanity initiative, and our Alternative Spring Break program. (ASB)," said Kathryn Cilano, director of RIT's Center for Leadership and Civic Engagement. "I can't speak highly enough of this emerging leader."
Brown has participated in four years of ASB activities supporting disaster relief, wetland restoration and urban environmental preservation efforts in places like San Juan, Puerto Rico and New Orleans .
While traveling to Puerto Rico in 2019 shortly after being devastated by Hurricane Dorian, Brown and a team of students worked with Para La Naturaleza, a sustainable community initiative, for two days to help repair a damaged and abandoned school .
"It was 12 hours of work, if that, and when we left, the headmaster thanked us. As our bus pulled away, she turned around and she was crying," he said. "It was one of those moments, think about the things you spend 12 hours on. Those 12 hours brought someone to tears. It was a turning point for me in my thinking about the impact that certain work can have. on the people.
Brown will begin working at Radius Engineering in Salt Lake City, collaborating on the company's composite material development projects for the aerospace industry.
"The mix of mechanical engineering and service is something I've been looking for for a while, and it's harder than I thought," he said. "As a mechanical engineer, I have a special skill set and can do my part in different ways, and maybe it's not Alternative Spring Break, but it makes things more efficient or less carbon emissions or just considering sustainable alternatives to design as I do my job.
Using her skills and doing her part also motivates Allison Pavlock.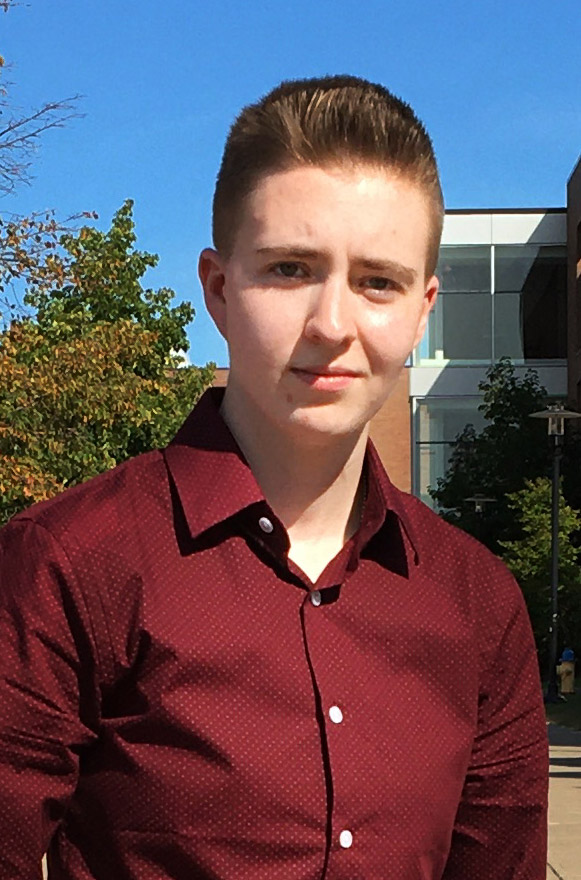 ‌
Service was part of his upbringing. His grandparents were missionaries and his parents followed suit with volunteer activities in their hometown. An undergraduate sociology class was an "ah-ha" moment for Allison, and she enjoyed learning about different communities of people, their customs and traditions.
"Coming to RIT has been empowering and very educational," said the transfer student from Northern Pennsylvania Regional College. "There are so many people, different cultures, different ways of life. It was great for me to be able to immerse myself in that while learning about it as well.
She will graduate with a double major in criminal justice and sociology.
This spring semester, she completed an internship at Rochester's Society for Protection and Care of Children, bringing technical skills so common to Gen Z, enhancing its website and targeting public policy issues for voters. This job, along with experience in the military before coming to RIT, positions Pavlock well for the restorative justice responsibilities she seeks.
"This work is completely ignored," she said. "More people are looking for jobs where they will earn a lot of money, but through my work in sociology, I have seen that society only works when we are all able to determine what is most useful for others. Being part of this movement is not only extremely important for me personally, but also for the society and the community on which I can have an impact.